Looking for a Home Inspection Santa Barbara CA?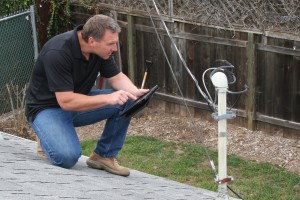 Choosing a Home Inspection Santa Barbara? Go with the local choice! The best Home Inspection Santa Barbara and Ventura County CA offers. You are very close to spending hundreds of thousands of dollars and making the most important financial purchase of your life.  You have recently been crunching the numbers, negotiating offers, adding up closing costs, shopping for mortgages, and trying to source the best services available.  Do not stop now.
Now is really your only chance, prior to the close of escrow, to enlist the services of an independent, third party expert to provide you with a truthful, unbiased evaluation of your home; to find out what works, and what needs work.  Don't let anyone talk you into skimping here.  The cost of a Home Inspection Santa Barbara is very small relative to the value of the home being inspected, but the information you will receive (from the right inspector) is invaluable.   Not only will the Home Inspection Santa Barbara report affect your decision making process, but it will also have an impact on your home ownership experience for years to come.
When it comes to choosing a home inspector for a Home Inspection Santa Barbara the value is not defined by the dollars you spend, but by what you receive for those dollars.  From Goleta to Santa Barbara, Montecito to Summerland, and Carpinteria to Ventura most home inspectors charge similar rates for a general home inspection.  The biggest difference is what you get.
A Home Inspection Santa Barbara is an indispensable part of the home-buying process but not all Home Inspectors are created equal. "The value an inspector brings is his knowledge, and not every inspector is as educated as the next one," says Curtis Niles, president of the National Association of Home Inspectors.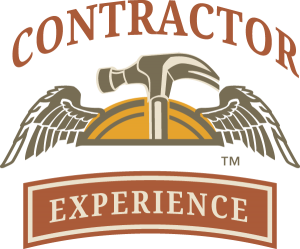 Most home inspectors are generalists; they point out defects observed in the home and often refer you to other experts in the construction industry for further evaluation.  In my case, I am the expert.  I am not only a Certified Professional Home Inspector but also an actively licensed California State General Contractor; an expert in home building and construction, improvement and renovation with over 20 years' experience.
My professional experiences as a Home Inspector, State Licensed Builder, Plumber and Electrician well qualify me to not only identify important issues, but also provide you with a well-articulated explanation along with a recommended course of action.
After the inspection you will receive a custom, colorful easy to read report that is digital and printable. It starts with a prioritized summary so you have a well-organized and easily referenced "punch list" of items that may need to be addressed. My cutting edge reports use a lot of color pictures and diagrams to provide a clear explanation of any issues. When viewed on a computer, the .pdf report opens with Adobe Reader and is interactive with helpful links and tab to tab navigation similar to that of a website.
Contact Santa Barbara Home Inspector if you want the best home inspection experience available.
Call 805-679-1272